My name is Marci Schiel Lee and I was born and raised in Tomball.  I graduated from Tomball HS in 1997 and then obtained my BS in Hotel and Restaurant Administration from Oklahoma State University.  I returned home after college and worked in the hospitality industry for several years.  After having my son, I knew I could not continue working late nights and weekends.  I decided to get my teaching certificate and became an elementary teacher.  I taught kindergarten and second grade in Klein ISD for 15 years.  I always knew I wanted to get back into the hospitality industry when my son got older.  During my last year of teaching my teaching partner wanted Smallcake cupcakes for her birthday.  I had never had them before, but once I tasted them I knew opening a store was going to happen for me.  I went to the website and clicked on the button to find out about how to purchase a franchise.  It took about a year to get the doors opened, but it was worth the wait.  My son is a 2022 graduate from Tomball High School and is going to play football at West Point Military Academy.  I love being my own boss and will be able to go watch my son play football without having to ask permission to take off.  Smallcakes is a great business to own with a lot of flexibility even though it is a franchise.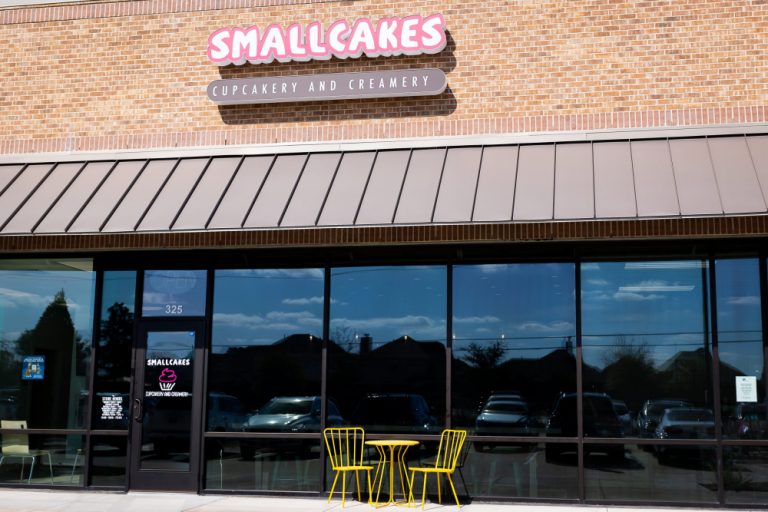 We specialize in freshly baked gourmet cupcakes cupcakes, small batch ice cream, and MORE! "Maybe a cupcake will help!"
You can host any party you can dream up at SmallCakes Tomball! Book your birthday parties, girls night out, and MORE!
As a former teacher, Marci knows that reading is instrumental to the growth and development of children.  Small Cakes Tomball  has dozens of books customers can sit and read or take home!
SmallCakes offers cakes, cupcakes, and other confections designed specifically for you! We can customize orders for any event!